Welcome to the Whitchurch Rambling Club web pages!
That's Whitchurch, Hampshire. Some other Whitchurches can be found on our Links page.
We meet on a regular basis throughout the year. During the spring and summer months, we hold evening walks each Monday. Once per month we do a longer walk on a Sunday, stopping for lunch at a pub. From time to time we organize other events.
If you are interested in seeing the beautiful Hampshire countryside, keeping fit, and meeting people, why not come and join us? We meet shortly before 7 pm at the Bell Street Car Park every Monday evening from April to mid-September. Alternatively, contact any of us via the Contact page.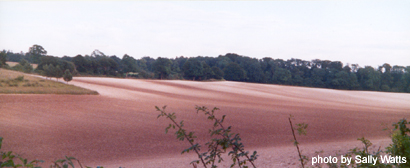 | | | |
| --- | --- | --- |
| | Sorry, but because of problems that can be caused, we have to ask that you do not bring dogs on walks! | |
| | | |
| --- | --- | --- |
| | "You walk at your own risk – no liability is accepted" | |
For those interested in the nuts and bolts of the club the minutes of meetings are available below. You will need the free Adobe Reader

to view them.
| | |
| --- | --- |
| 12 Sep 2012 - AGM | |
| 29 Aug 2012 - Committee Meeting | |
| 15 Feb 2012 - Committee Meeting | |
| 11 Jan 2012 - Committee Meeting | |
| 14 Sep 2011 - AGM | |
| 9 Mar 2011 - Committee Meeting | |
| 12 Jan 2011 - Committee Meeting | |
| 22 Sep 2010 - AGM | |
| 30 Jun 2010 - Summer Party | |
| 29 Mar 2010 - Committee Meeting | |
| 30 Sep 2009 - AGM | |
| 14 Jan 2009 - Committee Meeting | |
| 24 Sep 2008 - AGM | |
| 9 Jan 2008 - Committee Meeting | |
| 17 Oct 2007 - Committee Meeting | |
| 12 Sep 2007 - AGM | |